Folding bike Brompton is ideal bike to bring to trains. But I feel it's a bit heavy to hold with my hand.
I found a backpack that can store Brompton so I tried using it. It's a backpack for Brompton made by CARRADICE, manufacturer of bike bags in UK.
We can open the backpack widely to store Brompton easily.
We can take the backpack on our back like this. I feel just a little heavy backpack on my back.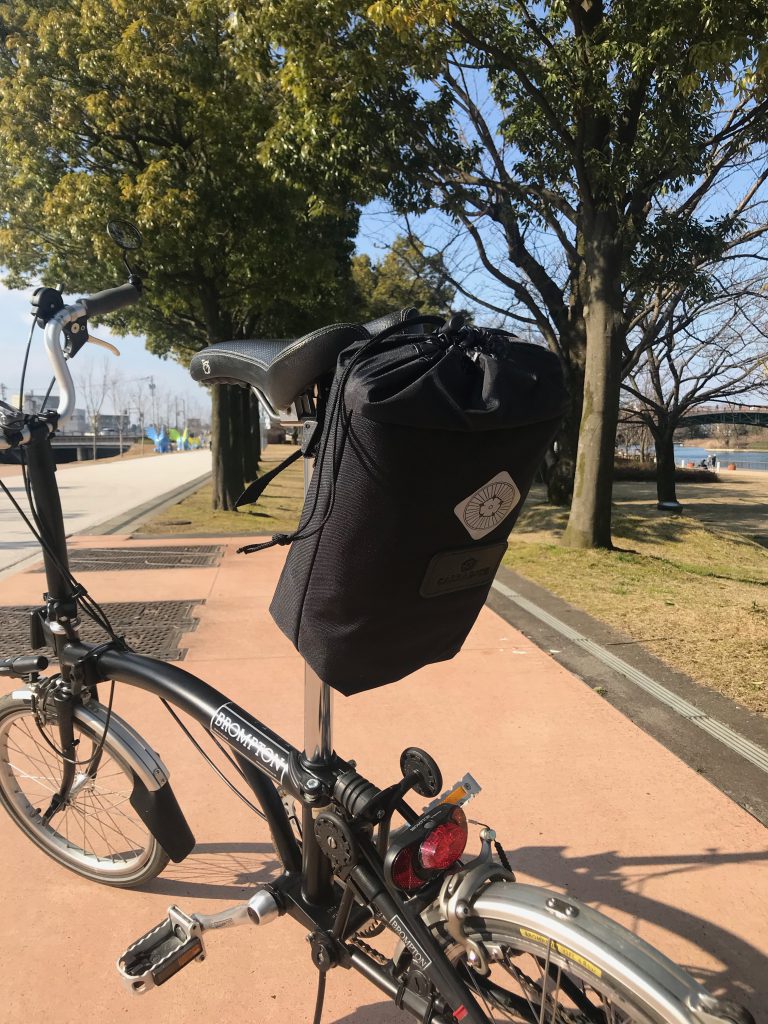 To move by Brompton, we can put the backpack to the saddle. It's a bit big for durable fabric.